The DOT factory, after over 100 years on the same street, has now closed its doors one last time.
New front shocks by NJB £250 plus postage. These can be adjusted to suit the shorter round frame ones or the slightly longer square frame ones.
They will also take the orignal long chrome covers if required.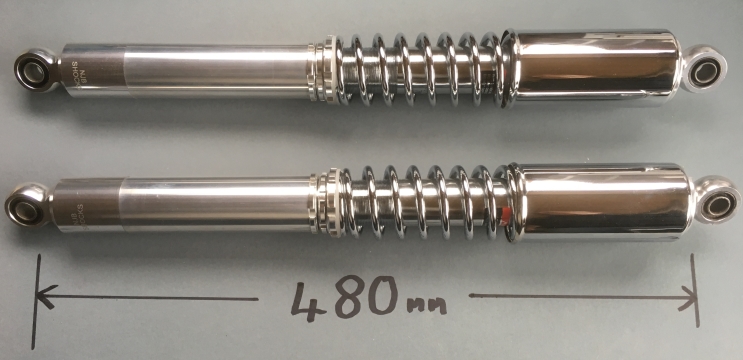 CHECK (Amended 01/05/2017) out the links page for details on spares